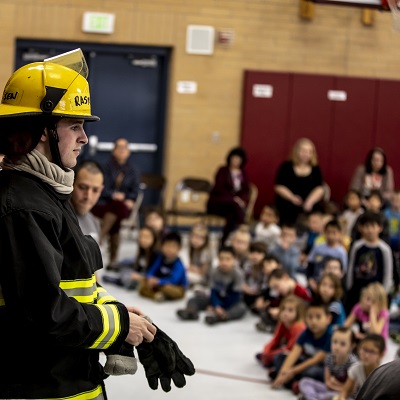 Firefighter student gives presentation to K-3 students
Utah Valley University Firefighter RCA students in the Spring 2021 semester contacted 512 students, ages K-3, to make fire safety presentations. They gave out 370 coloring books. Total number of children contacted since the school-visit program began in 2014 is 8094.
More information about the Recruit Candidate Academy can be found on the Utah Valley University website at https://uvu.edu/es/rca/index.php
Graduates of the RCA program and other certificate programs in Emergency Services can often find jobs while they are continuing their education. Graduates of programs in RCA, EMT, Paramedic, and Wildland Firefighting become eligible to take state and national exams that will certify them in these areas.